"See below for a more detailed description of Ottawa Street's What Will You Create Today? projects. Thanks to our contestants for all their creative effort and support for the community!
1. Lori De Angelis, News Personality at CHCH TV Twitter Account: @lorilivechch Entry Category: Home Furnishings Charity of Choice: CHCH TV Christmas Toy Drive Lori created a vintage travel themed vignette for her son's bedroom. While she shopped on Ottawa Street she tweeted her project's travels from @LoriLiveCHCH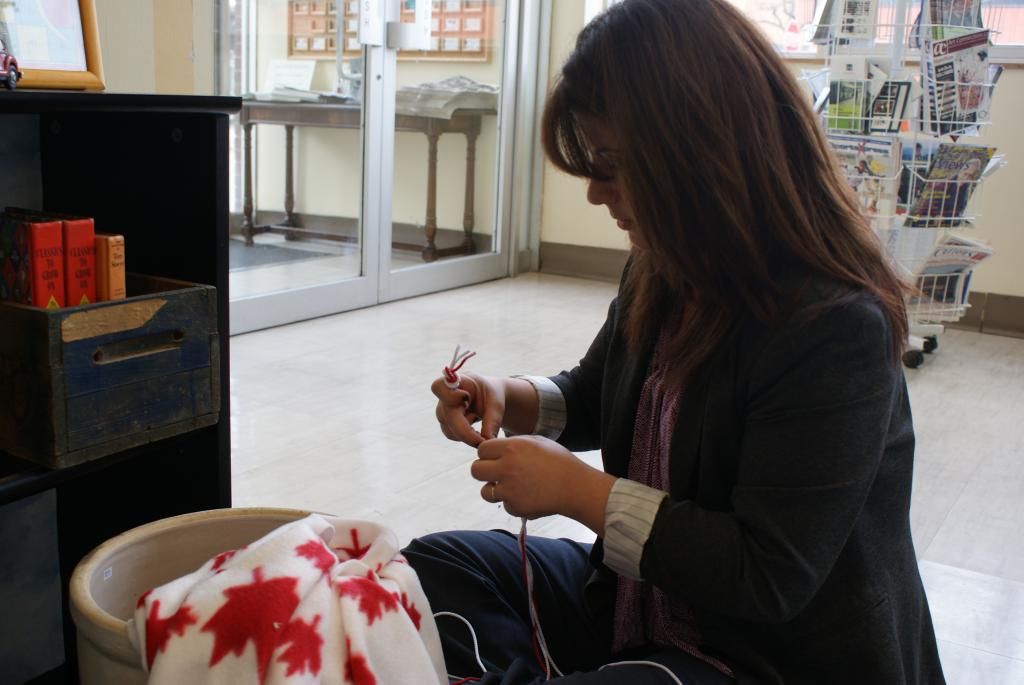 Here's a snapshot of Lori's entire project: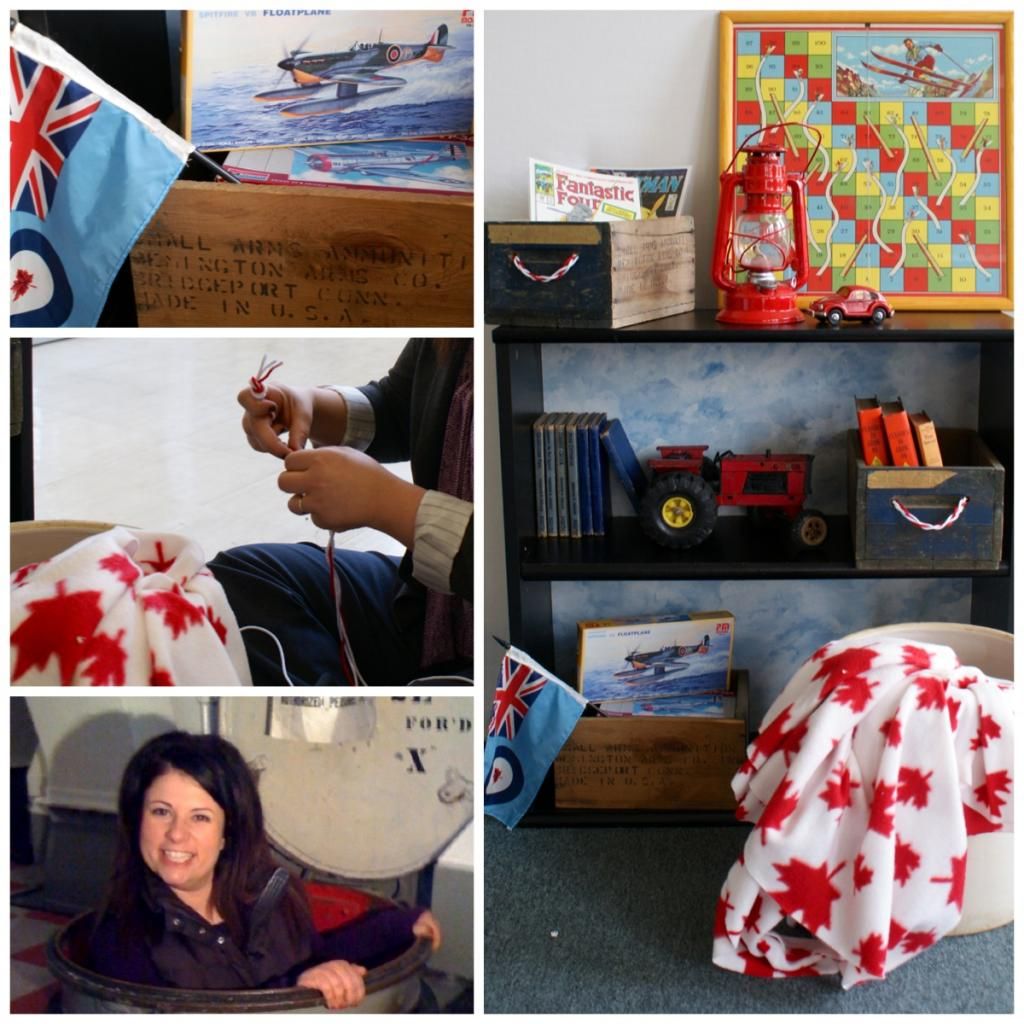 2. Graeme Smith, Owner at Gorilla Cheese Twitter Account: @gorilla_cheese Entry Category: Culinary Charity of Choice: City Kids Channeling English rockers, The Who, Graeme perused Ottawa Street's record collectors and cam across a vintage pressing of Quadrophenia. From there, he created a far out, three dimensional piece of tribute art with a snazzy framing job to boot. Graeme tweeted his psychedelic trip down the street from @Gorilla_Graeme.
Here's a snapshot of Graeme's #WWYCT project:
3. Annette Hamm, News Personality at CHCH TV Twitter Account: @AnnetteHamm Entry Category: Home Furnishings/Fashion Charity of Choice: Hamilton Burlington SPCA What Will You Create Today? I've themed a vignette I call "Sew Much To Choose From". In it, I've tried to show the great mix of things you can find along Ottawa Street - whether it's ready-made or items to create something original. Annette Tweets:
I started off with a colourful throw I found at Fabricland. I fell in love with the colours - and the price! Less than $15! It set the tone and the colours for the rest of my creation. Next stop was the search for a chair or ottoman I could throw the throw over. I found a fabulous grey painted chair at Wild Goose Antiques. It's another great find at a great price - only $25. My next find was a happy accident at Suzy Slipcover. Suzette had a grouping of very colourful pillows she's made in the front window. I bought a peacock-patterned one for $20. Suzette was very helpful in giving me advice for how to "tart" it up. The pillow was beautiful on its own, but I felt I needed to do "something" to it for the sake of the contest. I told her I wanted to add some buttons and ribbon, but wasn't sure how to do it because it wasn't a pillow-cover. She suggested using a curved needle to add my embellishments.
So next stop - back to Fabricland for a curved needle. While there - pillow in hand - I picked up some matching buttons, ribbon and thread for it. I also spotted a bag of "craft buttons" and had an "aha!" moment. I could use the colourful little gems to cover a photo frame. BTW, the craft buttons were half priced - less than $5. What's with the bargains?!?! Love them.
I found a plain black frame at Belle Arte Camera to "button up". That was fun - despite the horrible glue gun burn on my thumb and forefinger. But enough of my crafting accident ... (I was good enough to continue sewing and glueing the following day) So at this point - I had furniture, home decor, "sewing" (or my version of it) and crafts - items you'd typically think about when you think of Ottawa Street. I also wanted to highlight some of the fashion and accessory stores there. I found a bright orange belt at Synchro-Nicities (which also had great purses and home accessories) - this season's hot colour (and it ties in nicely with my throw). I finished up my setting with two blue/red bowls made by a Burlington potter. I found them (along with so many other beautiful things) at All Sorts Gallery. It was such a pleasure shopping along Ottawa Street for this project, finding new stores and rediscovering old favourites. I had a blast crafting again, and loved following the other contestants on Twitter to see what they were doing. Thanks again for asking me to be part of this! I'm looking forward to creating on Ottawa again. Here's Annette's creative project snapshot:
4. Jentine Gootjes of My Edit & Julie Van Huizen of We So Thrifty Entry Category: Fashion Website: myedit.blogspot.ca & wesothrifty.wordpress.com Charity of Choice: Alzheimer Society of Hamilton Halton What Will You Create Today? For our project, we wanted to touch on all the things we love about Ottawa Street in one sophisticated ensemble. We created a classic holiday look that's a combination of new, old, and hand-made – which is Ottawa Street in a nutshell. Breakfast at The Cannon: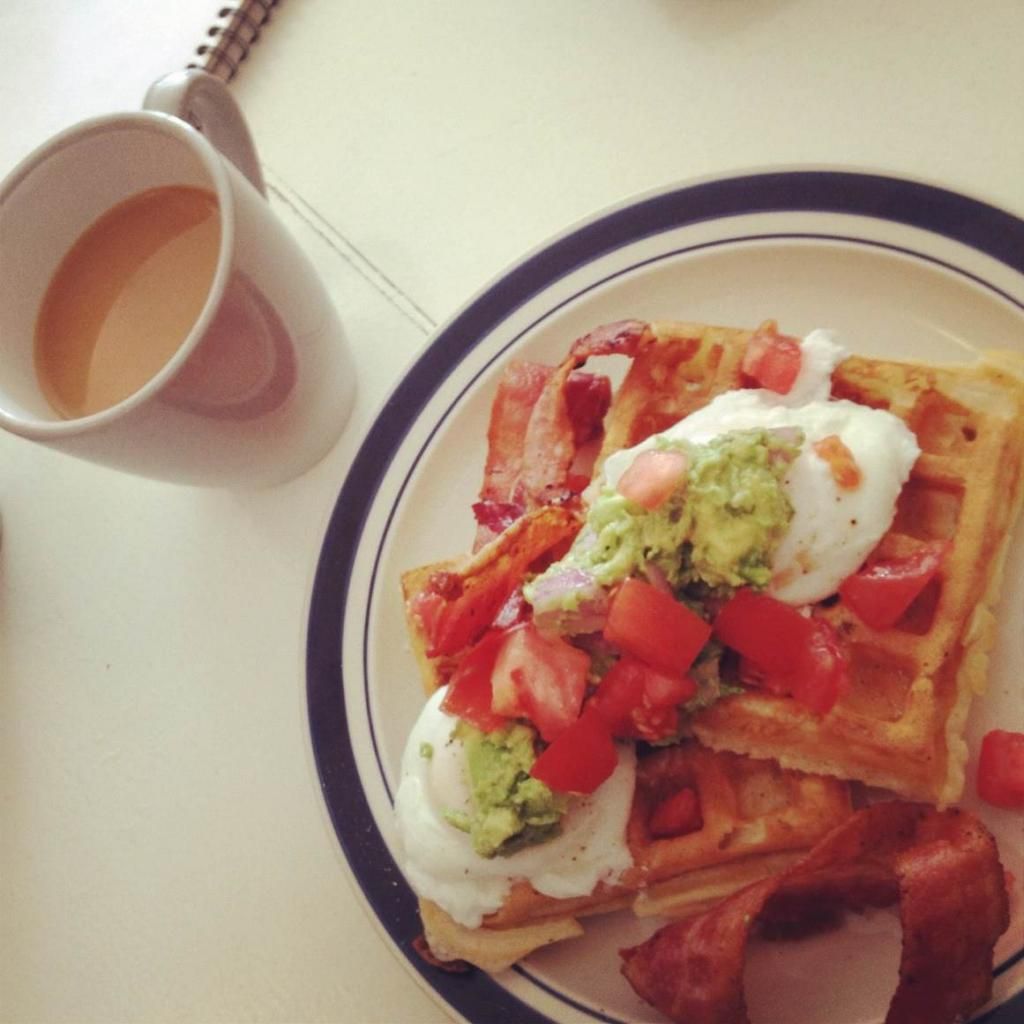 On the street:
Our search began with a blank canvas: white cotton, ready to be pinned, sewed, and painted. We purchased the fabric from Discount Fabric, and then purchased our fastenings and fabric dye from Fabricland. Next up, we searched through the racks at Revolving Closet, and sourced a vintage black dress, that we would eventually modify into a blouse. In the shops:
We returned home with our materials, and spent the next few days collecting ideas, assembling pin-boards of our vision, and creating our garments. First, Jentine sewed the skirt, and then we hand-painted it with our fabric dye. Hamilton's destination for inspiration:
For the pattern on the skirt, we were inspired by this image: a Hamilton skyline tattoo! We decided that abstractly referencing that skyline on our skirt would be the perfect way to pay homage to our great city. We also used that skyline as the backdrop for photographing our ensemble.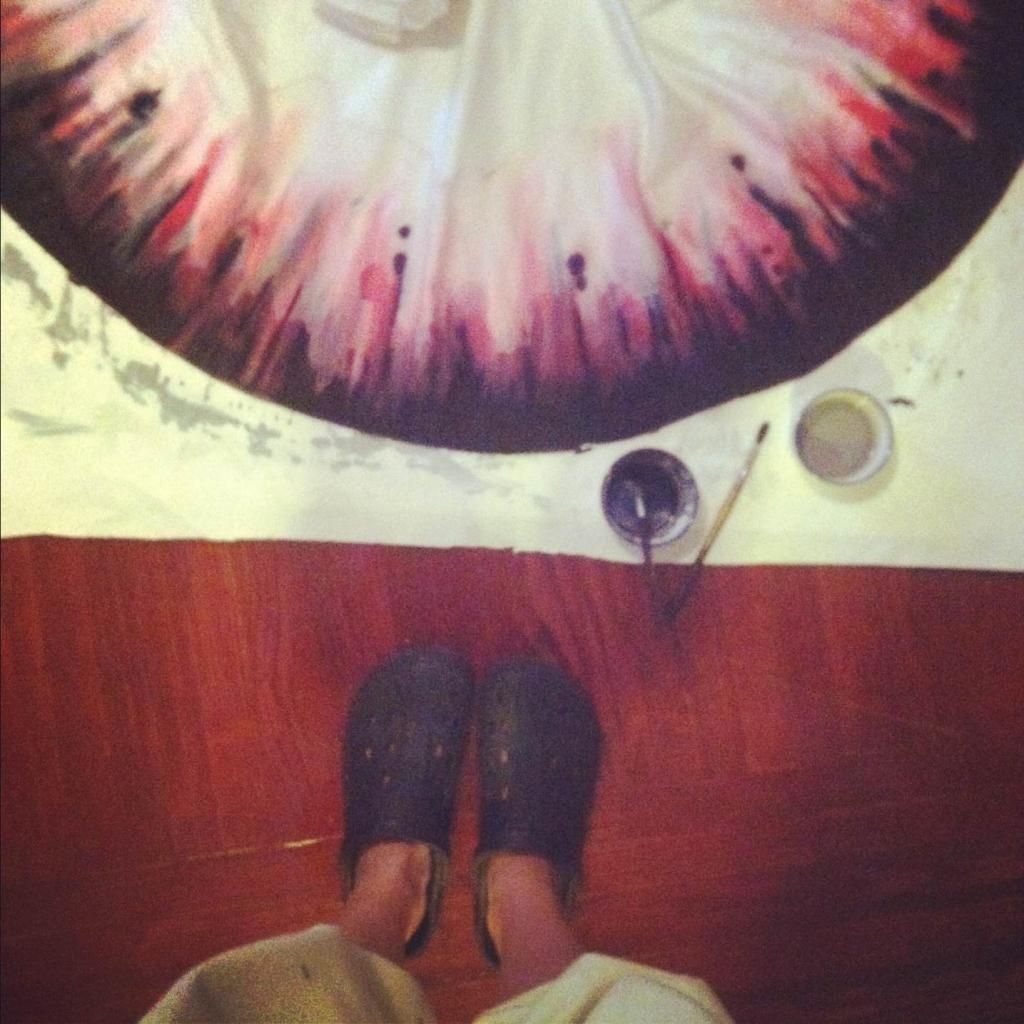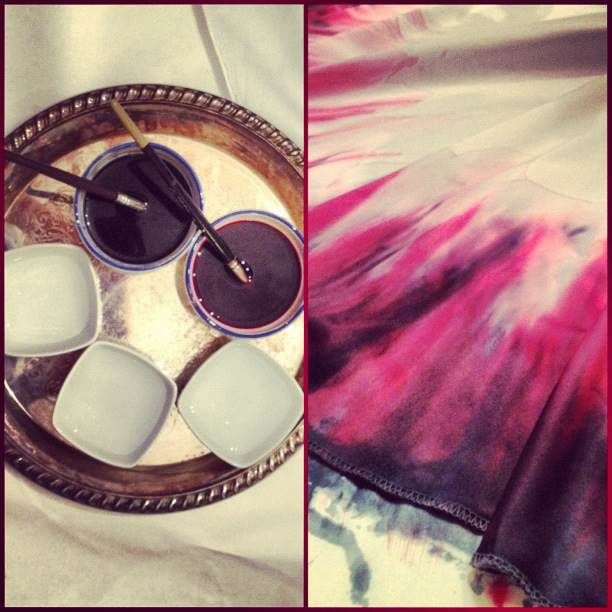 With the outfit nearly complete, we headed back to Ottawa to pix up a few more accessories to pull it all together. We picked up a vintage necklace and ring from Antique Avenue for some added sparkle, and a simple clutch from the not-yet opened Orange Tree Boutique (which will be a beautiful space!).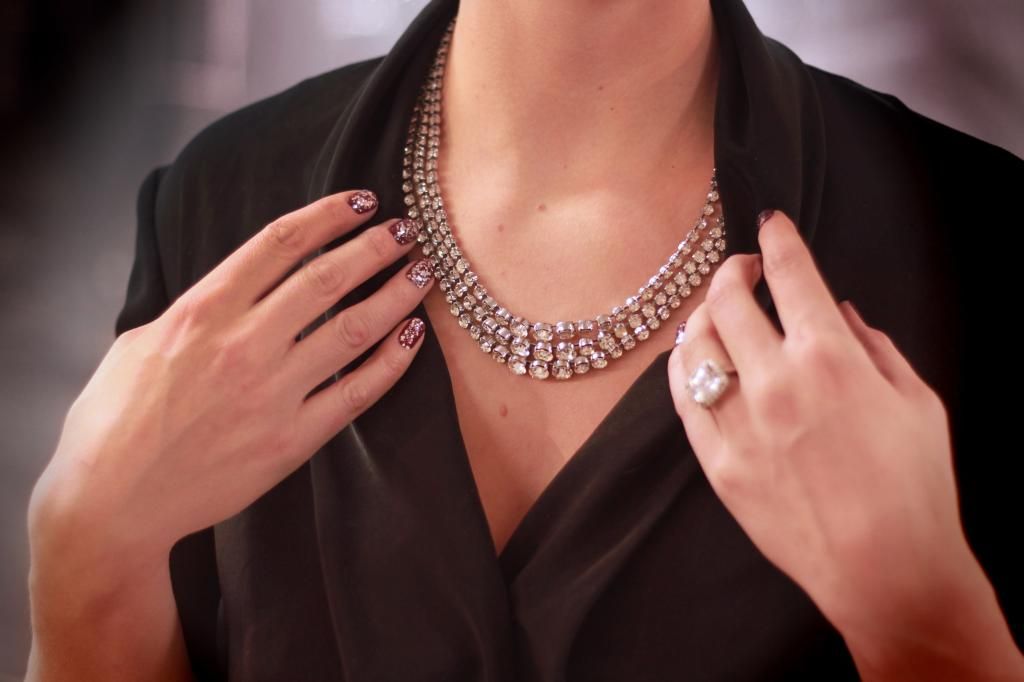 We're thrilled with the end result, but even beyond the finished product, we loved the opportunity to visit so many of Ottawa Street's retailers. They were helpful, encouraging, and always friendly. We'll be back soon! Here's a snapshot of Julie and Jentine's project: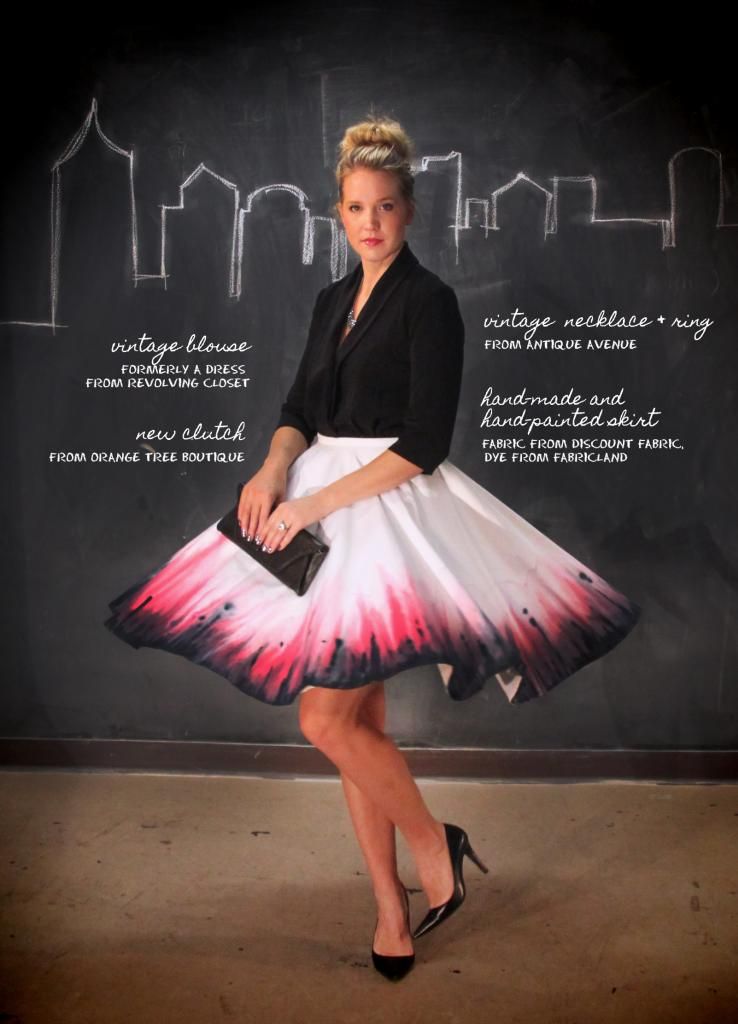 5. Julia Chapman, Reporter at CBC Hamilton Facebook Page: CBC Hamilton Twitter Account: @JkChapsCBC Entry Category: Food/home decor combo Charity of Choice: Local Food Bank What Will You Create Today? Thanks for checking out my #WWYCT culinary project. I found inspiration from my finds on Ottawa Street: vintage Hamilton items from antique stores and seasonal produce at the market. I was lucky enough to come across the menu from the 1972 Grey Cup Dinner when the Ticats took the cup. I modified this menu using items I found at the market and various shops on the streets.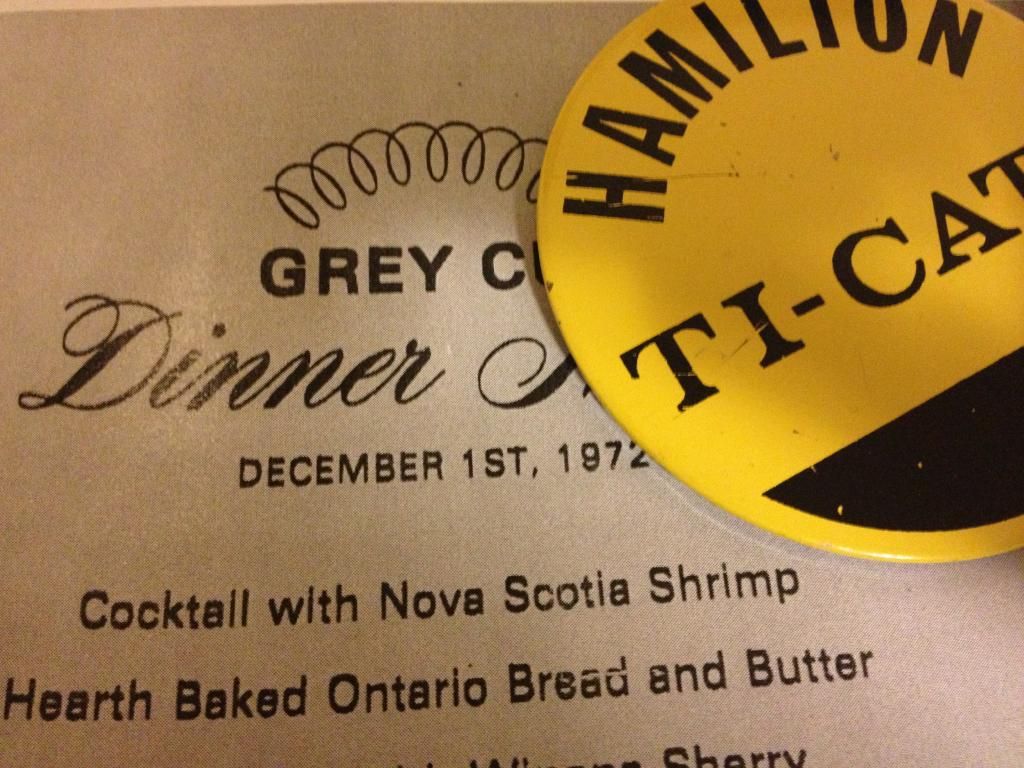 See the photo of the menu to check out the original. Here's what I came up (recipes are listed below and are my own): Astroturf sautéed Swiss Chard Roasted Butternut Squash, Steel City Style Roasted Root Vegetable Pie Dora's beef meatballs (handmade from Dora's Delicatessen) Flambéed local apples on muffin tops from the Cannon Coffee Company Apple Cider from a local farm For my table décor, I used items representing Hamilton of the past. 1) I fashioned a tablecloth from herringbone suit material as an homage to the clothiers of Ottawa Street's past and present. 2) A Valley Dairy milk jug from Dundas for table water. 3) A Tim Horton's take-out mug (looks to be from the 70s) 4) A mug with a Studebaker car 5) A Hamilton Tiger Cats pin as a coaster 4) A side plate from the 100th year anniversary of the Hamilton Light Infantry from 1962 I'm still fairly new to Hamilton and not only did my project allow me to be foodie-creative, it also let me explore Hamilton's history through great Ottawa Street finds!
Recipes: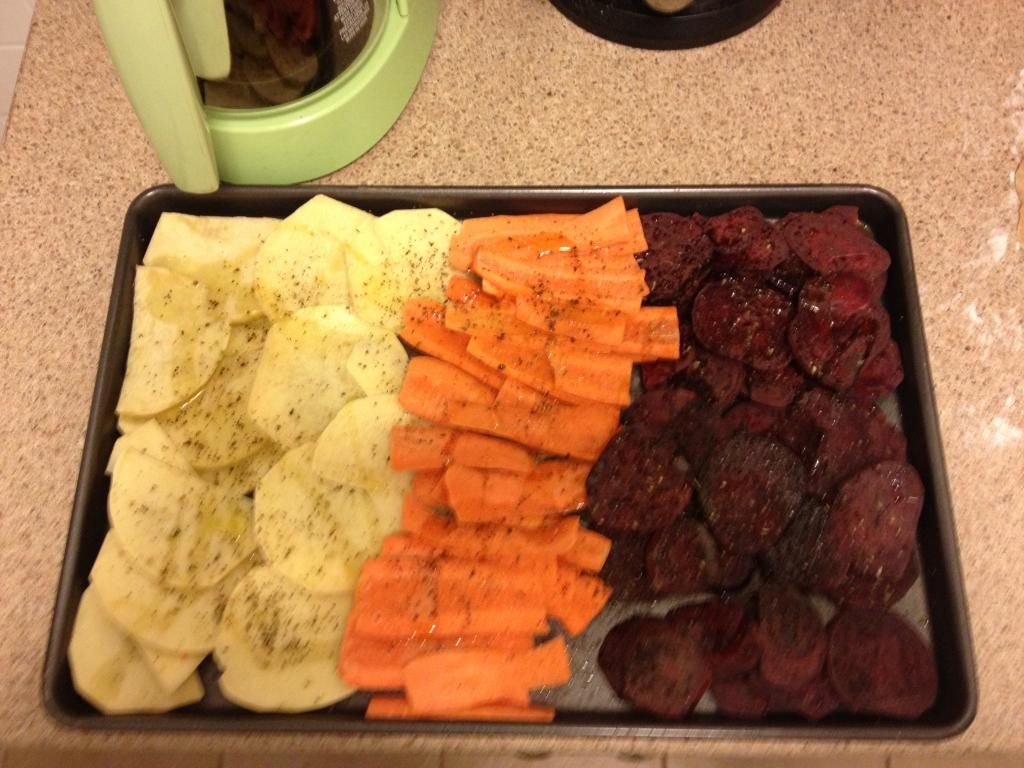 Roasted Root Vegetable Pie:
Crust: 1 ½ cups whole-wheat flour ¾ cups butter (straight out of the fridge) About 5-6 tablespoons of water (keep it cold with some ice cubes)The key to the crust is keeping it cold! Dump measured flour in a large mixing bowl. Cut the butter in pea-sized bites and add to the flour. Add 3 tablespoons of cold water to the mix. Using your hands, cut together the butter and flour. Keep kneading together to allow it to blend. Add a tablespoon of water as necessary to get the dough to stay together (but be sparing) Mix until it forms itself together. Pat the dough into a ball. Wrap it in plastic wrap and stick it in the fridge for at least one hour (I chilled mine overnight). Roll out dough and line a pie pan. Cut off the edge and roll back into a ball. Roll out the remainder of the dough and reserve for the pie top. Insides: About 5-6 cups sliced root veg, peeled (I used beets, carrots and turnips) 4 cups sweet potatoes, peeled, cut in squares ¼ cup butter ½ cup milk (or soy milk) 1 teaspoon basil and oregano Salt and pepper Olive Oil Using a mandolin, slice the root vegetables. Place on an oiled-up large roasting pan. Sprinkle oregano, salt and pepper on top. Roast at 375 degrees for about 30 min or until veg are soft and looking "roasty" Boil the sweet potatoes in a large saucepan until soft. Drain. Add buttermilk, salt, pepper and basil. Mash until smooth. Layer roasted veg inside the pie pan (I layered the veg together so you get lines of bright colours). Top with mashed sweet potato. Add dough on top and pinch together the crust around the edge. Bake at 375° for about 25 min. Roasted Squash, Steel City style (for 4) 2 Small butternut squash, halved and seeded 1 red pepper, diced 1/2 aged cheddar Roast halved squash in the oven at 375 for about 40 min. When roasted, using a spoon, scoop out the inside (leaving some insides to retain the shape) and put in a bowl. Mix in the red pepper. Grate the cheese into the bowl. Mix. Add the filling back into the squash and put back in the oven for 15-20 min for a double roasted stuffed squash.
Swiss Chard 10 stalks Swiss Chard ½ a lemon Salt and Pepper Olive Oil Chop the Swiss Chard leaves into one-inch pieces Discard the stems. In a large sauté pan, add olive oil. Add Swiss Chard. Sautee until the leaves start to wilt. Squeeze juice of ½ lemon over the leaves. Add salt and pepper to taste. Here is a snapshot of Julia's project: